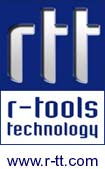 R-Updater è un software che consente di mantenere aggiornati i programmi installati sul proprio computer tenendo sotto controllo le novità, le versioni beta e gli aggiornamenti dei programmi. L'applicazione completamente gratuita, funziona in back-ground e avvisa l'utente con una notifica automatica sugli aggiornamenti software disponibili.
Al primo lancio, R-Updater effettuerà automaticamente la scansione dei software installati dalla quale avremo la possibilità di scegliere quali software si desidera aggiornare in automatico. Cliccando su Update avvieremo il processo di aggiornamento. E' possibile pianificare gli aggiornamenti (giornalieri, settimanali, mensili o ad ogni avvio del sistema) e di configurare il programma tramite un proxy.
R-Updater offre anche il "Give Away of the Day", un servizio che permette di scaricare la versione completa di software commerciali gratis.

| | |
| --- | --- |
| Ti piace l'articolo? | |